Today was a wonderful day for a jumping school. With a few spectators we had only 1 minor fall, which will be uploaded onto youtube later for all to view. Attached are th photos of all girls. Thankyou to all the helpers and the girls as the jumping school was a wonderful sucess yet again. The video's have been uploaded. you can view dualjump.avi & georgiasfall.avi & georgiaagain (2).avi
Below: Catherine 6 months and 3 weeks watching over the jumping school, and by the end of the school she was fast asleep thanks to Terri Holman's arms.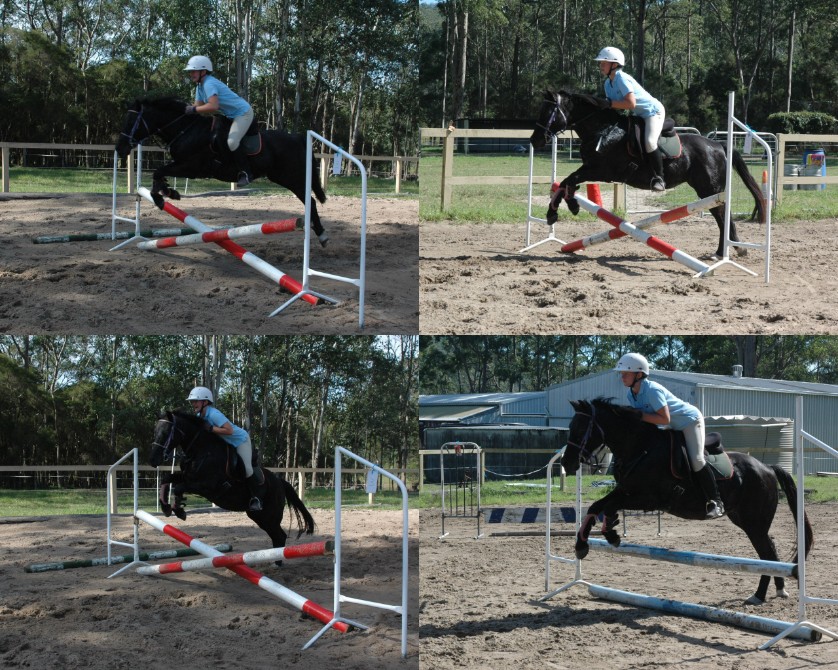 Below and Above. Team G. Jemma Rush above and Georgia Cullingford below riding the wonderful Delight. (well done girls)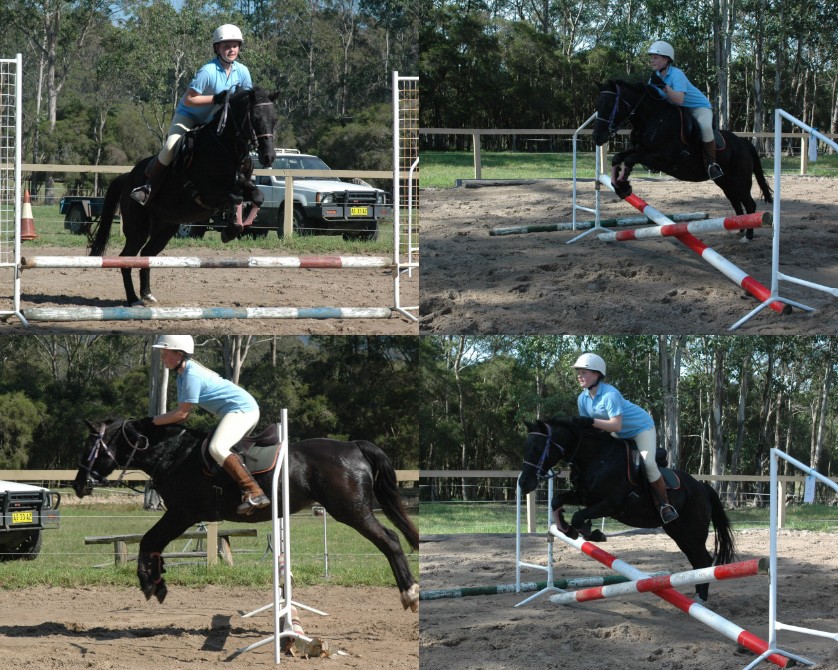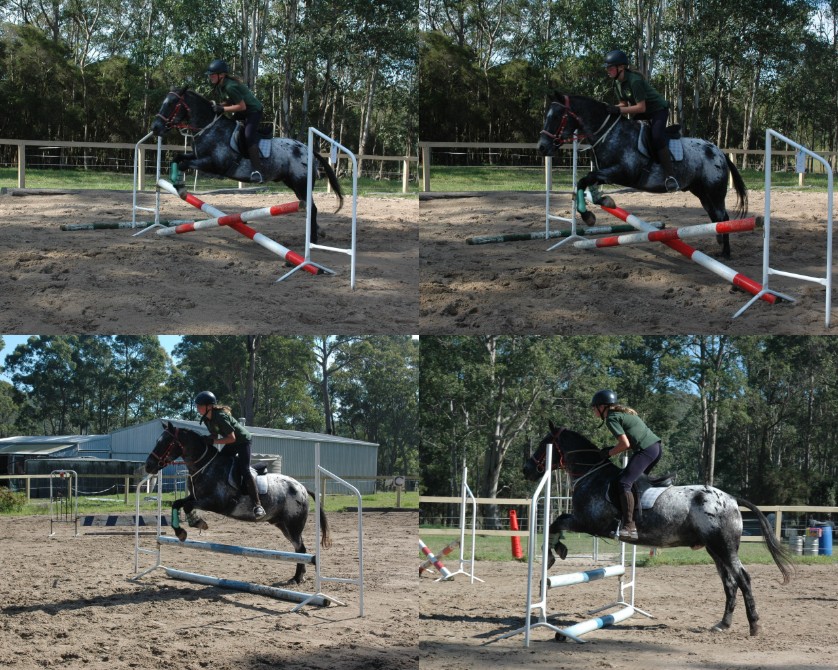 Below and Abover: Team MC, Mani above and Cassy Field below riding Coco. Mani did a great job and Cassy attending her first jumping school didn't take long to get the job done well.